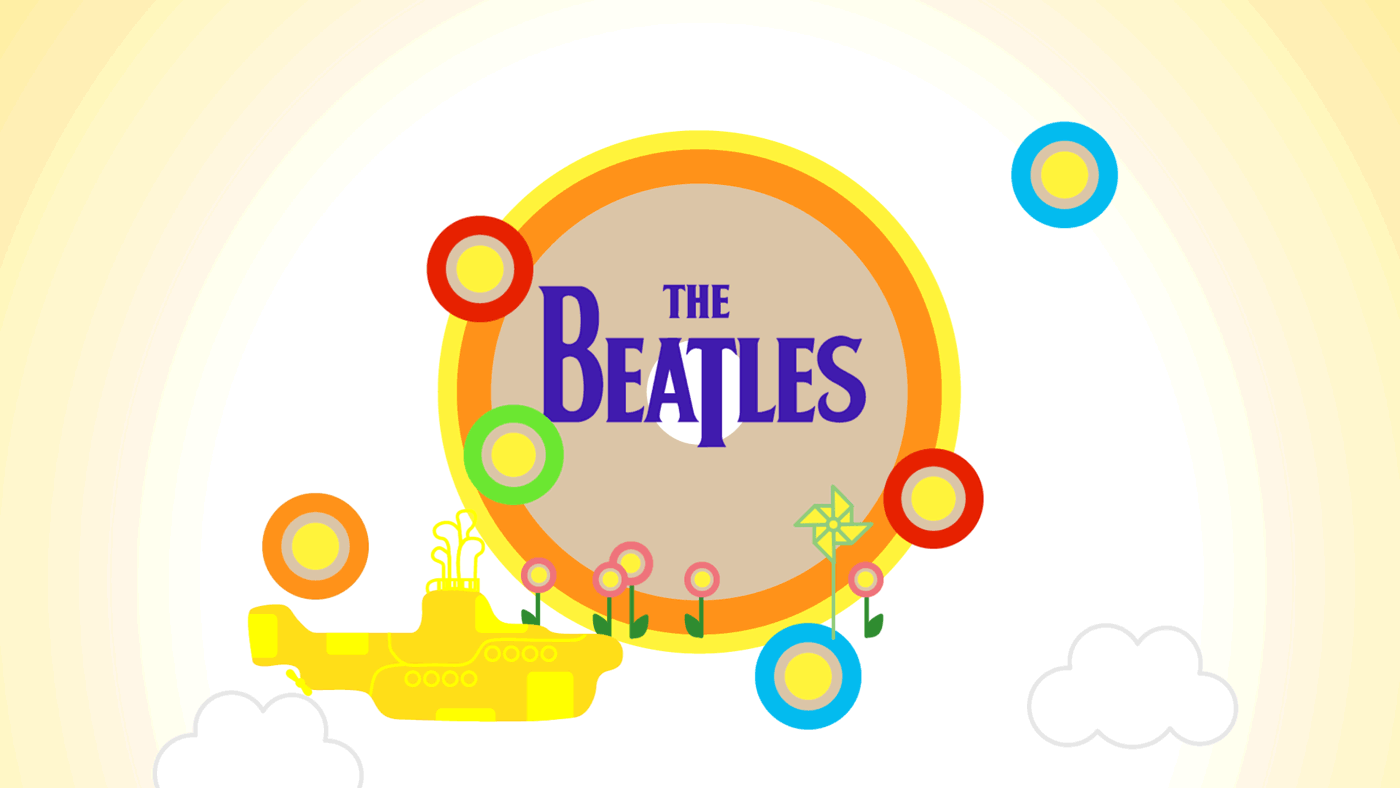 This piece aims to create a universe highlighting the Beatles' musical presence and influence. The Beatles 50 celebrates and reminisces the 50th anniversary since the first time they came to Denmark. This school project is a proposal for an
immersive web experience
. The interactive piece employs audio visual elements to create a lively environment for users and fans.
The design uses the colour palette and visual style of the era to set a vibrant atmosphere, enhancing the festive property of the website. The main navigation of the site uses poster-like visuals to communicate its content to its audience,
reviving the graphic scene
evocation of the period.