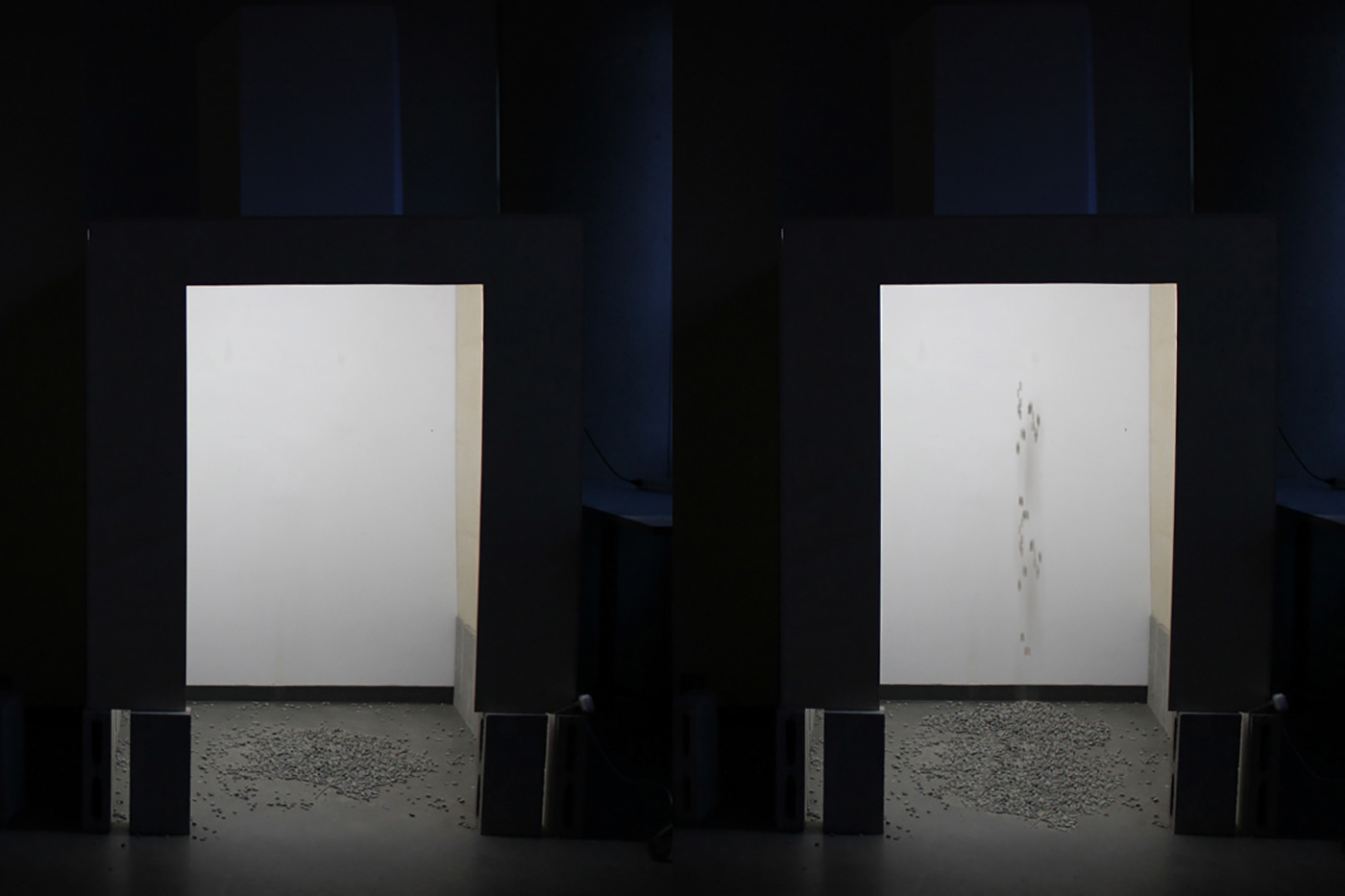 A critical and interactive art installation inviting its audience to physically experience the temporal scale of

geological

time through the gradual,
irregular and constant fall of rocks
in a confined space. Obsidian, is a piece inviting the viewer to reflect about the
environment
. 
"How can we accelerate deep time processes so that viewers can be part of the earth's dynamic temporal scale?"
The tools humans use to calculate time is regular and rhythmic but deep time is dynamic. Thus, we created a clock, an hourglass-like structure, where the falling of the rocks are triggered by the impact of the motor above. Each fallen rock represent 10, 000 years, letting the viewer interact with a space and landform that enact the overwhelming
physicality of deep time
. When the reserve of rocks runs out, that point given symbolizes the earth's present moment in time.
a collaboration with Neils Schack and Jade Séguéla
we created the concept and built the installation and I designed a logo for this piece